Cycling in Taiwan: Ten Things to Know
By: Lori Nedescu, MS RD CSSD
@ The Cadence Kitchen
Living by the hashtag 'HaveBikeWillTravel'? Yeah, me too. There's little I enjoy more than escaping my current residential roots in Columbus, Ohio to explore new roads, views, people, and food by bike. So when I opened an email containing a message reading 'Wanna go to Taiwan to ride your bike? Expense paid' (I kid you not, it was that brief, casual, and nondescript), I obviously replied with an instant 'YES'. Once I actually processed the enticing but vague email, I also replied, 'Is this spam?'. It wasn't spam and off to Taiwan I went to join a small group of other media influencing cyclists to ride the 'Road to KOM Summer Challenge' on behalf of the Taiwan Cyclist Bureau and Taiwan Tourism. I did very little research before going on this trip. Not because I am a seasoned world traveler familiar with Taiwan (this would be my first Asian experience), but rather because I am lazy.
For all you lazy travelers out there, here's a brief but crucial list of things to know before embarking on a Taiwanese cycling trip that I learned first-hand.
It's like Jurassic Park. Or a story out of Kipling. I swear I rode by the great green greasy Limpopo river. Seriously tho, the terrain and landscape include thick, lush jungle plants, deafening sounds of birds and bugs, and jungle creatures lurking. Remember to take your eyes off the bike computer and look around you. Take it all in because it is breathtaking and beyond anything the States can offer. Use a snake sighting to motivate a random, instant, all out interval to GTFO, the snakes here are no joke.
Quality over quantity. It's easy to set out for a ride in a new place thinking you can/ should match the distance you'd ride at home. However, in Taiwan, the miles can be arduous; polluted air, traffic filled city streets, extreme heat, technical descents, and climbs that aren't shy about reaching 25% grade. Leave your mileage goals at home and focus instead on the sights, sounds, and overall effort. Trust me, your legs will feel it and your fitness will improve.
The roads are top notch. Ride along the coast, switch back around mountains, take a bridge over a river or zip through city streets and you'll notice there's one thing in common: the road quality is impeccable. There might be an occasional landside to avoid, but not a pot hole in sight. Do be mindful of the lane bumps, these small hard plastic half cylinders are not bike tire friendly.
It's hot. Do not be fooled by the local cyclists in tights and arm warmers. They are immune to the sweltering heat and more concerned with keeping their skin from any UV induced darkening which is socially frowned upon. For anyone not traveling from another jungle, it is hot. The hottest hot I've ever been subjected to. A swelteringly sticky humid heat that is instantly sweat inducing with the inability to evaporate; an athlete's nightmare training climate. Drink lots. Drink often. Do not neglect electrolytes. Apply sunscreen liberally. Pack extra deodorant for the sake of your travel companions.
Be one with the traffic. Even those traveling out of NYC will be amazed at the amount of traffic in Taipei. It is a constant chaos from early morning to late evening. If you can't avoid riding in the city altogether, get ready to for a few chest pounding near heart attacks and several near death experiences. Cars pass you on the left, scooters swarm you on the right and local cyclists dodge red lights like the plague. Embrace it. It is just the natural flow of Taipei. While it is daunting and nerve racking, the traffic isn't being aggressive towards cyclists like it can be in the states. There are no long honks, just quick ones to signal the vehicle's presence. Drivers don't shout at cyclists to get off the road, but you are likely to get a wave.
Communicating is a barrier. Going to Asia has an added element of a completely foreign language. In most European countries, you can make out a direction, word or phrase, but in Asia, it is all unrecognizable written Chinese letters and spoken word. There is no reading a sign or spending time trying to get your point across, it is a moot effort. Instead of inducing stress and panic, this had the opposite effect; you just tune out the noise, relying on senses and the experience to direct you. Of course, the inability to communicate can have seriously complications in extreme situations, so get a global data plan and keep google handy for maps, translations, and inquiries.
Do not beware of the dogs. Stray dogs are no strange sighting in Taiwan, the streets are littered with them, but unlike the states (we've all been there; fear stricken, all out sprint to escape the pit bull or poodle running after our wheel), here you do not need to worry. Taiwanese strays lay panting in the heat, too exhausted and completely uninterested in chasing down a cyclist. Sadness will ensure, but fear will not.
Embrace the local 7-11. Kid you not, 7-11 is super popular in Taiwan. While the outside logo looks familiar, the shop's contents vary greatly from the states; swap slurpees and hot dogs for bottled matcha milk teas and steamed sesame buns. These convenient shops are just that, pop in and out to refuel and hydrate during those long rides. especially since bottled water is recommended. I can't help but wonder what a matcha slurpee would taste like…
Take your own TP everywhere. The hole in the ground toilets are shocking enough, but then you realize they do not supply paper. This is a rough realization for anyone, but more so for a cyclist on pre or mid ride nature break; we've all been there. Tissue packets are cheap and can be picked up at any convenience market. Stash a pack in your jersey and be at ease.
Smile and thumbs up. This universal gesture is greatly appreciated by the locals and will get you through most all situations. Add the phrases 'nī hão' and 'shie shie' (hello and thank you respectively) to your vocab and you will have a friendly experience. Honestly the Taiwanese were probably the most friendly, welcoming, and enthusiastic towards cyclists I've ever encountered. Spend some time chatting with the locals, taking photos with them, and praising their generosity.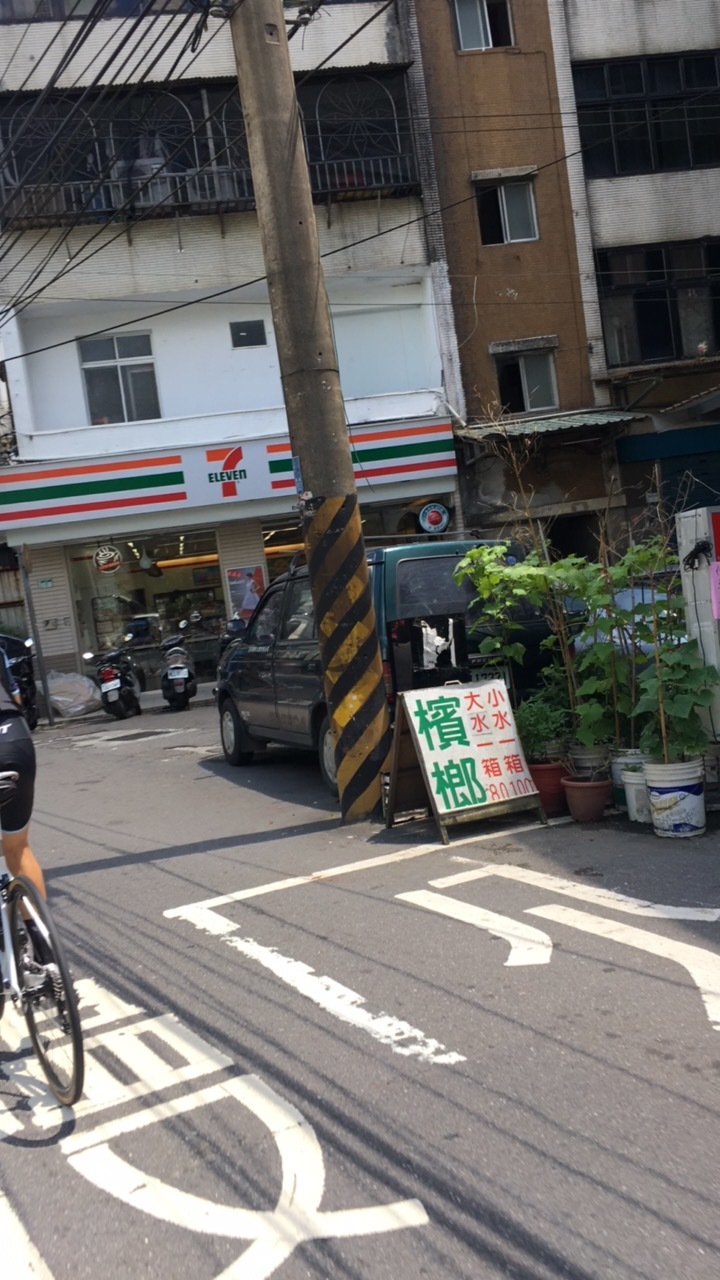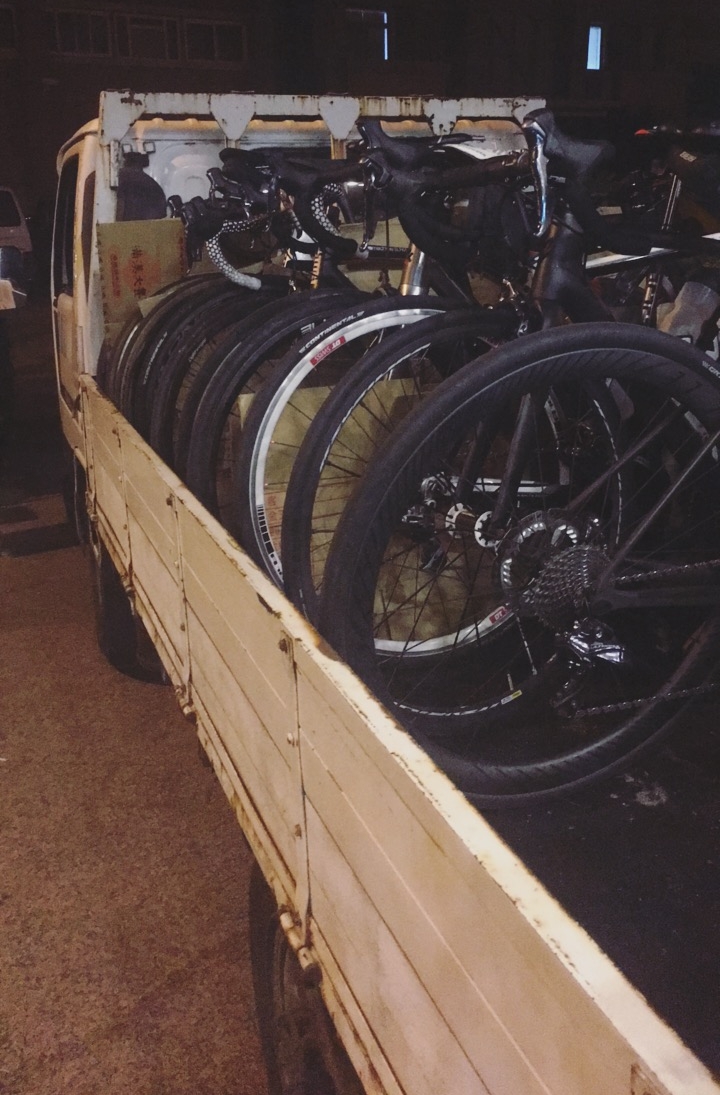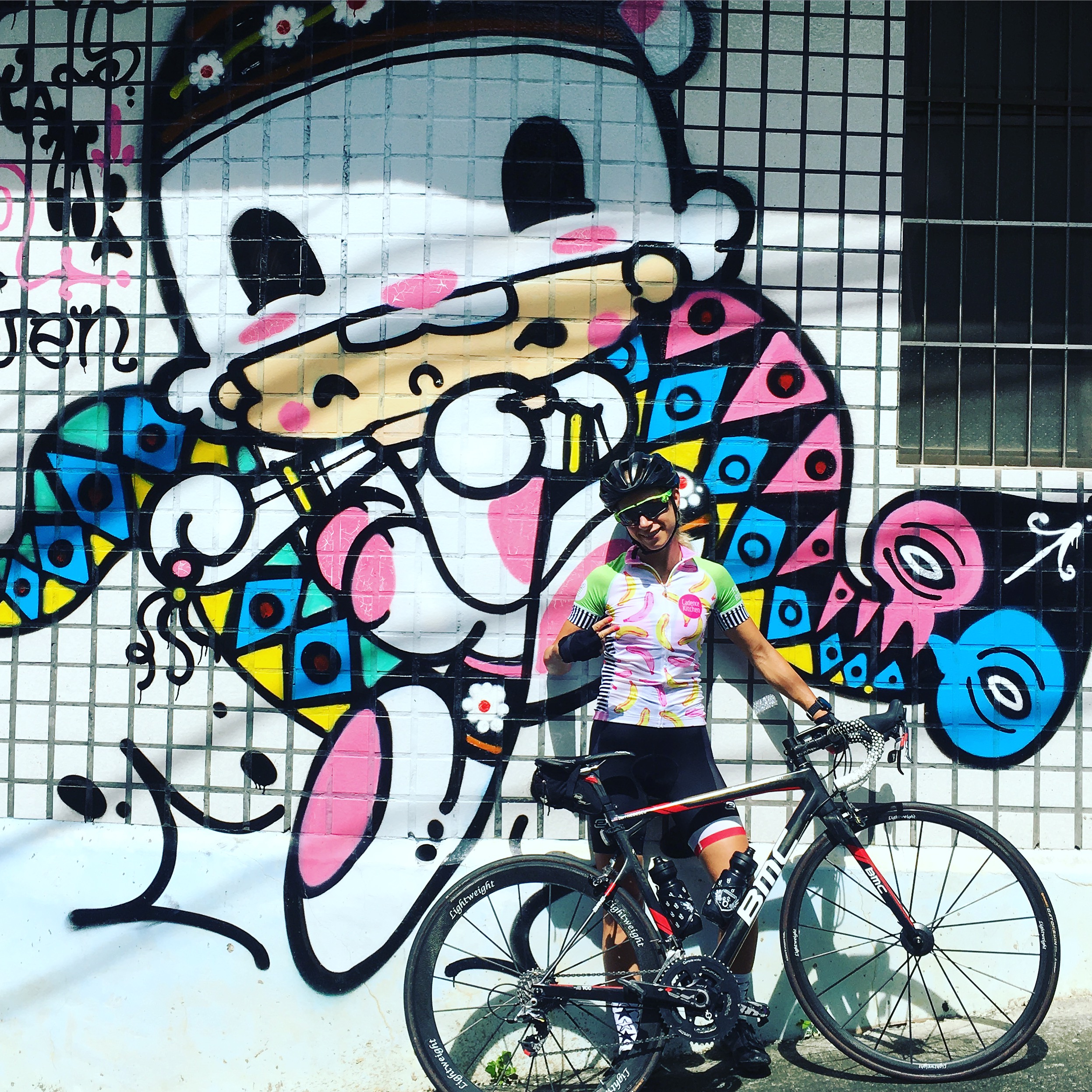 Overall, Taiwan did not disappoint in offering a very unique and positive cycling experience. Don't wait for your own golden email ticket, book a trip asap that includes at least a week of cycling through locations all around the island.